Biotium T-Shirt
Custom Biotium Apoptosis T-shirt
Wishlist updated! View wishlist
Shipping, Handling & Tax (CA only) not included in price. Learn more

Tax is assessed in the state of California. All fees will be calculated during checkout based on your shipping information and are subject to change.
SPECIAL - Order 5 or more and receive 10% off.
Request a Bulk Quote
Product Description
Custom Biotium Apoptosis T-shirt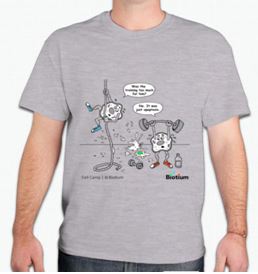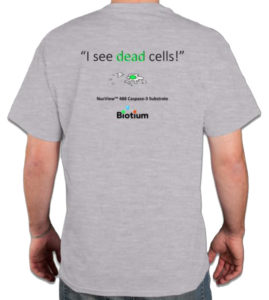 Shipping Details:
Enjoy a flat $5 ground shipping rate for orders which include only a t-shirt purchase (no reagents within same order).  If the t-shirt is added to a shopping cart where Biotium reagents are being purchased, the shipping method/rate will be dependent upon the shipping/storage conditions of the Biotium reagents within the shopping cart.
References