RNase-X™ Decontamination Solution
A decontamination solution that effectively removes RNases and other contamination from surfaces and instruments for RNA research.
Product Description
Working with RNA samples can be very difficult due to the ubiquitous presence of RNase contamination on benchtops, pipettors, and other surfaces. RNases are notoriously stable and resistant to many heat and chemical treatments. Therefore it is crucial to clean work surfaces and implements with a cleanser that is proven to eliminate RNases.
RNase-X™ Decontamination Solution protects precious RNA samples by effectively eliminating RNase contamination on working surfaces such as benchtops, pipets, tip boxes, and instruments. It is provided in a convenient spray bottle: simply spray the surface, wipe, and rinse with RNase-free water or 70% ethanol.
Effectively eliminates RNase contamination on work surfaces
Ideal for cleaning benchtops, pipettors, and instruments that must be RNase-free
Provided in a convenient and ready-to-use spray bottle
Excellent performance and more cost-effective than RNaseZap™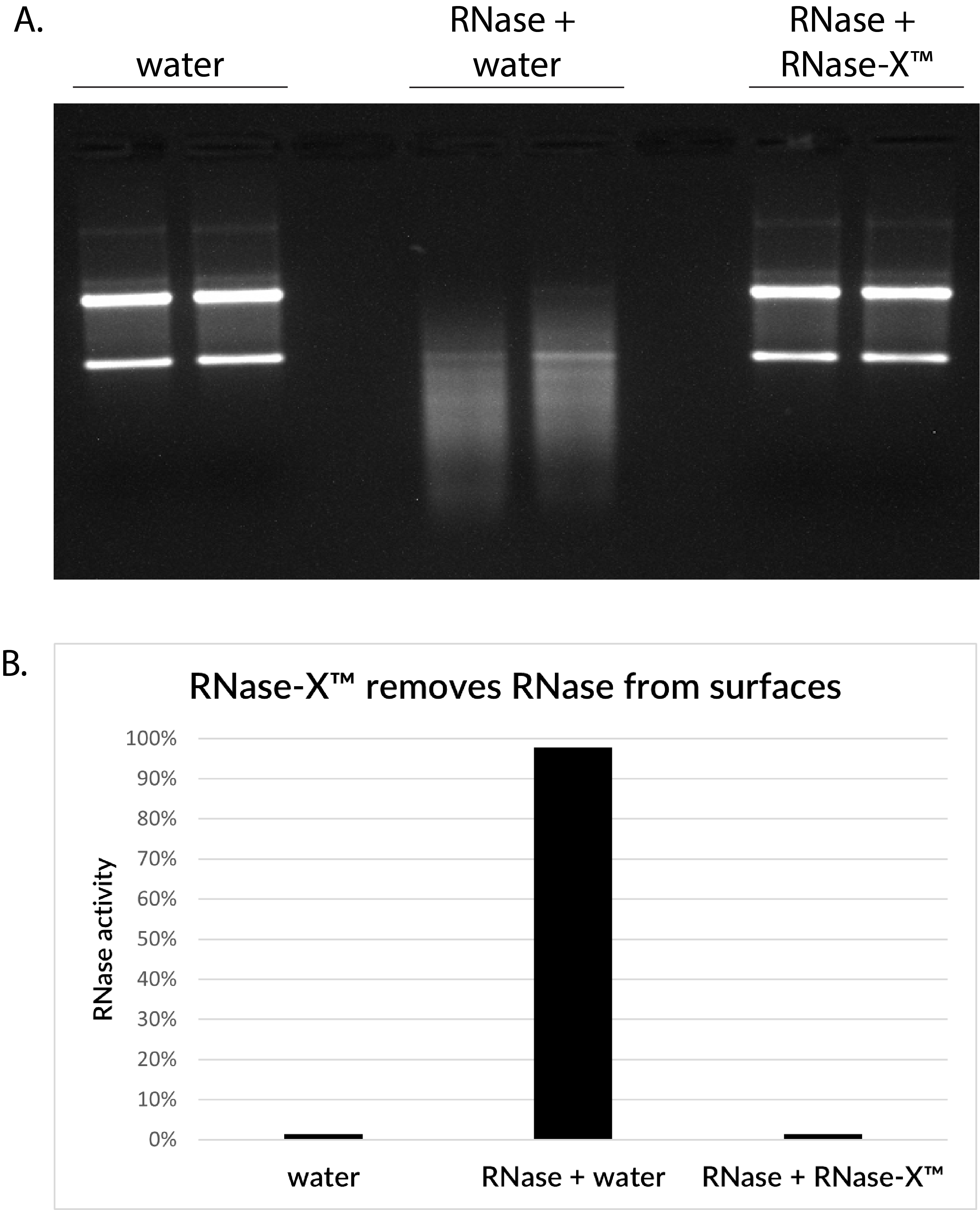 Other RNA Research Solutions
For more RNA research tools and solutions, please view our AccuBlue® Broad Range RNA Quantitation Kit, EMBER500™ RNA Prestain Loading Dye, and our RNA extraction kits for FFPE tissues or fresh tissues and cells.