Real-time apoptosis detection
Substrate doesn't interfere with apoptosis progression.
For flow cytometry, microscopy, or live cell imaging.
Fast, simple, and fixable
Homogeneous, no wash 15-30 minute assay.
Formaldehyde-fixable nuclear staining.
Three color options
Blue fluorescent NucView® 405
Green fluorescent NucView® 488
Orange fluorescent NucView® 530
HOW IT WORKS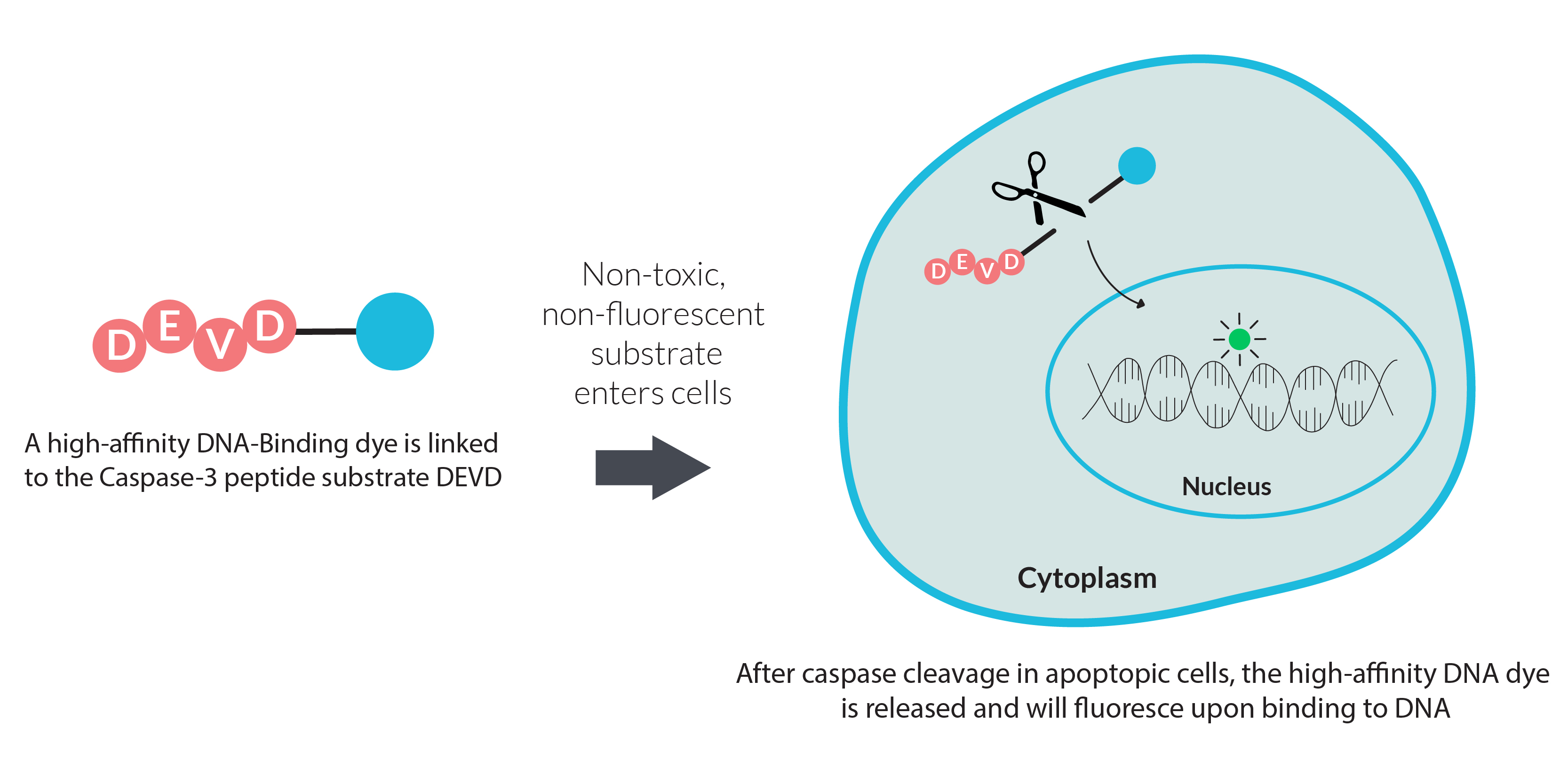 Available in Blue, Green, or Red Fluorescence
Analyze Apoptosis by Flow Cytometry in Live Cells
Dual Detection Kits
THE GOLD STANDARD FOR MONITORING APOPTOSIS
Faq
NucView® Caspase-3 Enzyme Substrates
Like other caspase-3 substrates, NucView® 488 Caspase-3 Substrate is based on a DEVD sequence that also can be cleaved by caspase-7.
View more FAQs
Click
here
to view a list of primary cell types and immortalized cell lines reported to work with NucView® Caspase-3 Substrates.
View more FAQs
The substrates are very stable. Some users have reported performing time course assays with NucView® 488 Caspase-3 Substrate for 4-5 days.
View more FAQs