Our One-Step stains are low-cost, quick, convenient and easy-to-use protein gel stains. Staining is quick, 5-60 min in a single step without fixation or washing. These stains have non-toxic formulations for safer handling and easy disposal. One-Step stains are certified under
CCR Title 22
as non-toxic to the environment for drain disposal after a simple pH neutralization step. The One-Step stains are compatible with Edman-based sequencing and with mass spectrometry.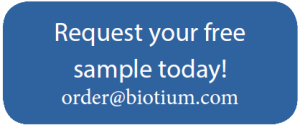 100% H2O-based formulation
NO stinky acetic acid
NO toxic methanol
NO microwaving
NO washing
NO fixing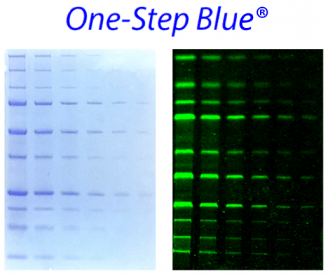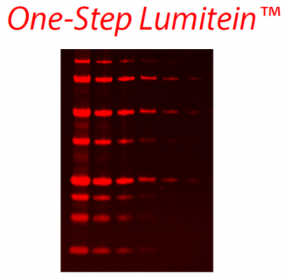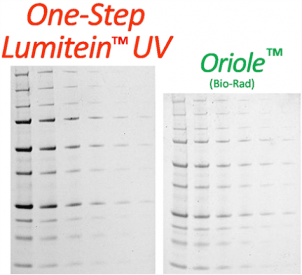 Product information
Lumitein and its related technologies are covered by US and international patents.
SYPRO is a registered trademark of Molecular Probes, Inc.
Oriole is a trademark of Bio-Rad Laboratories.