Mag-Fluo-4, Tetrapotassium Salt
Membrane-impermeant form of Mag-Fluo-4, a fluorescent magnesium and calcium ion indicator that is an analog of Fluo-4.
Product Description
Mag-Fluo-4 is a fluorescent ion indicator and is an analog of Fluo-4. The indicator has an affinity for magnesium (Kd = 4.7 mM) and low-affinity for calcium (Kd = 22 uM) with absorbance/emission at 493/517 nm (high Mg2+). The cell membrane-impermeant tetrapotassium salt form can be introduced into cells by microinjection.
λEx/λEm (high Mg2+): 493/517 nm
Orange solid soluble in water
Store 4°C and protect from light
C25H13F2K4NO10
MW: 682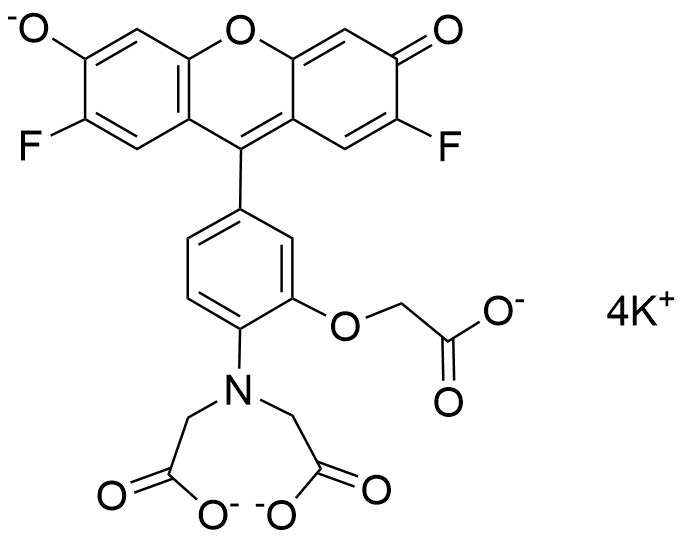 References